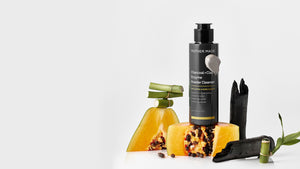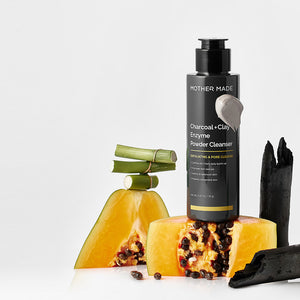 Charcoal+Clay
Enzyme
Powder Cleanser
Exfoliating & Pore Cleanse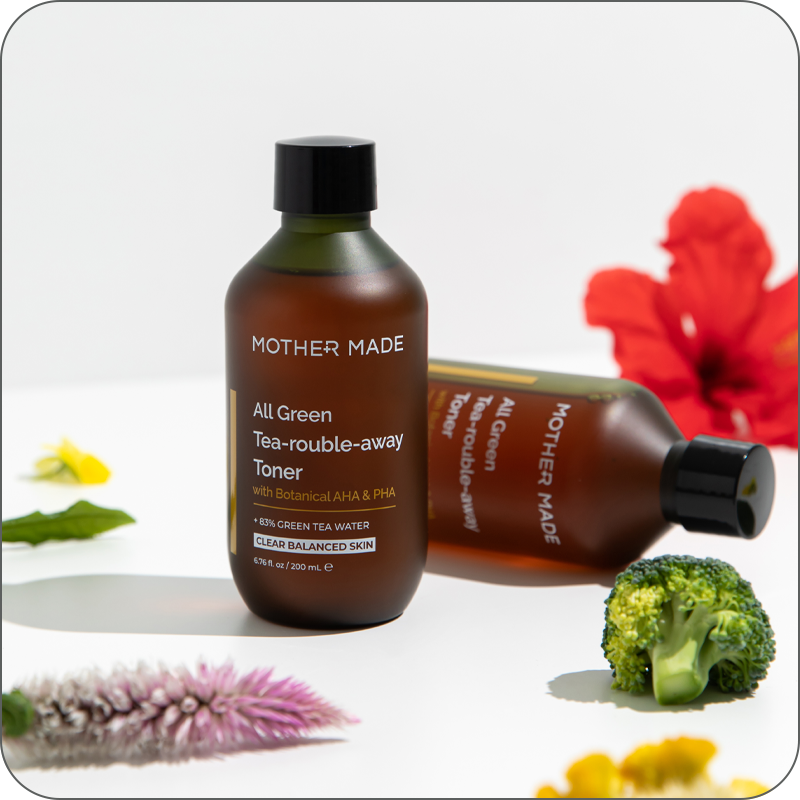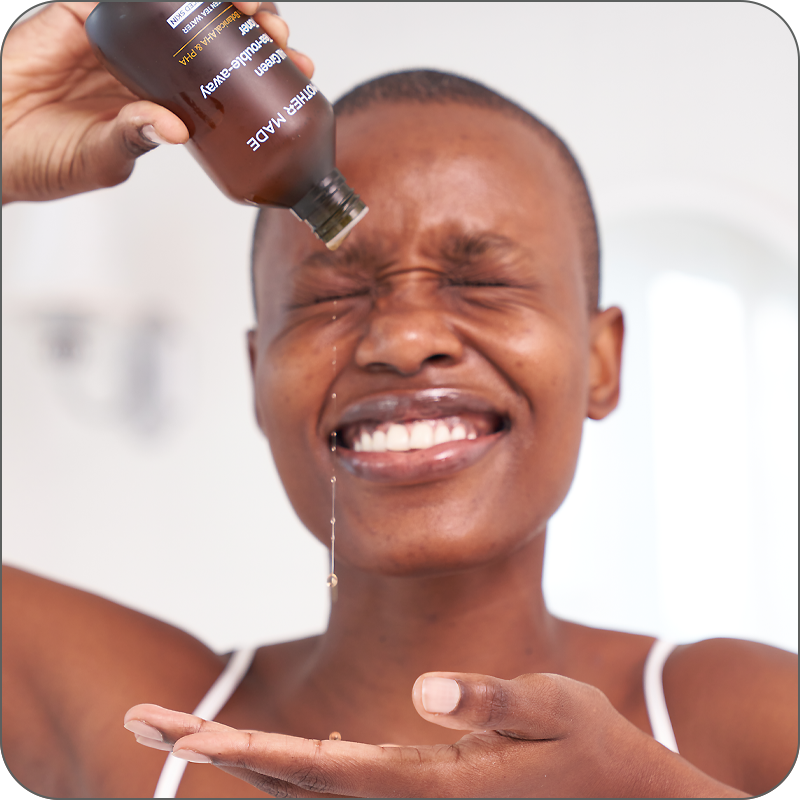 The power of Green Tea & Flower AHA
Formula improved!
lightweight yet hydrating

Looking for a gentle, lightweight, and oil-control face toner to complete your cleanse routine?
After removing any makeup or sunscreen with a cleanser (try our new oil-infused vegan gel cleanser!), it remains the last step of your clease : Face toner.
Why? Because it can remove the possible residue still remaining on your skin even after facial cleansing, and helps gently exfoliate build-up in your pores and skin.

Insert All Green tea-rouble-away Vegan Face Toner: 3-in-1 facial toner to balance oil-moisture of your skin, refine skin texture, and provide lightweight hydration that is sure to keep your skin feeling fresh and hydrated.
Welcome to
Simple Yet Versatile Skincare
Hello!
Welcome to the world of skincare developed by MOTHER MADE.
We are proud to:
meticulously curate our skincare products along with routines/riturals using our products.
Our pride comes from our one-and-only original formulas developed in South Korea, being always Vegan, Cruelty-Free and non-irritating.
Staple Lines to recover the fundamentals of your skin
Can Use Everyday!
Suitable for all skin types, ages & genders
Superfood Vegan Oil Gel Face Cleanser
Gentle, Non-stripping 2-in-1 Cleanser
All Green Tea-rouble-away Vegan Toner
Gentle, oil-control, hydrating toner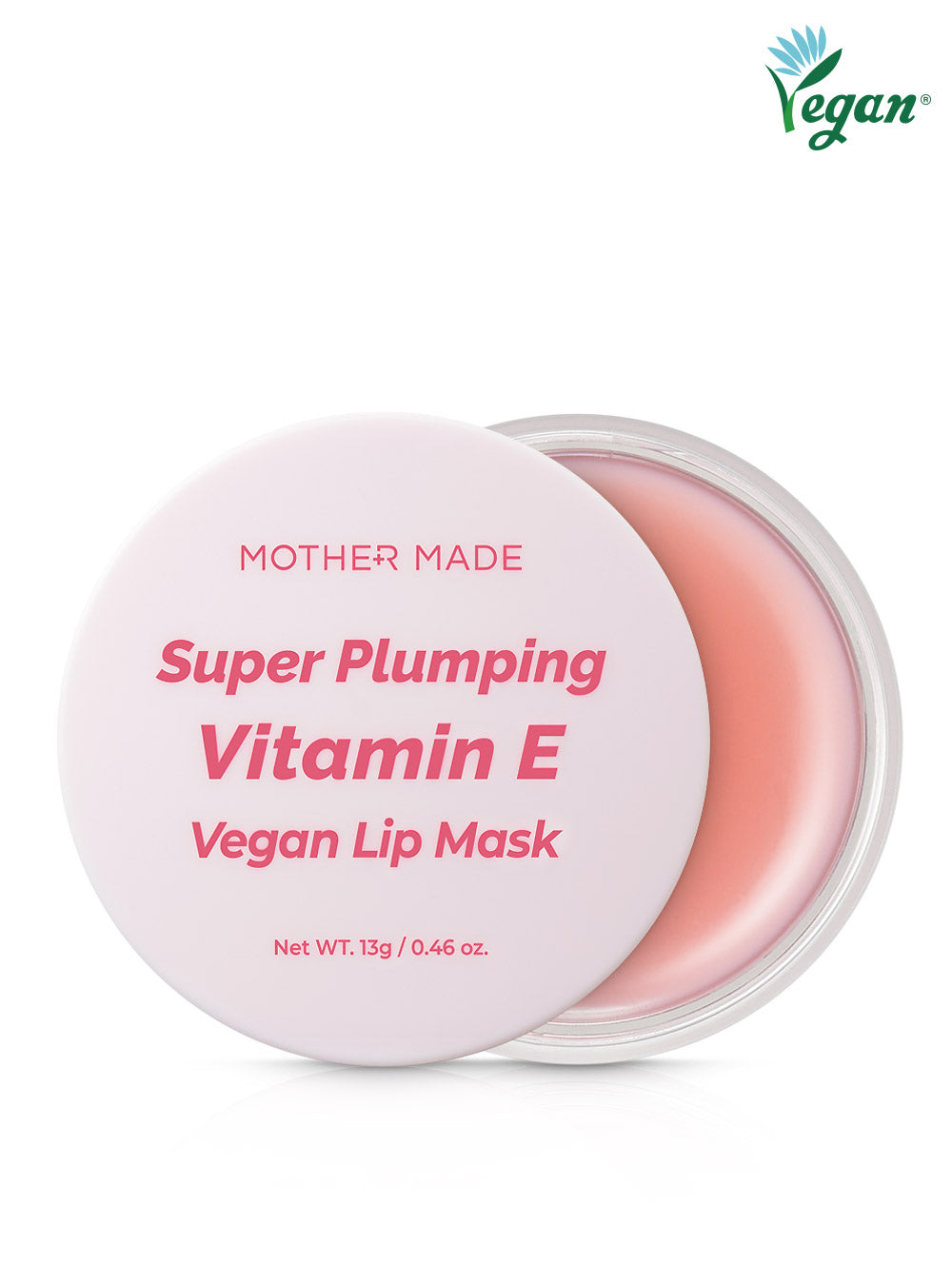 Plumping Vitamin E Vegan Lip Mask
Moisturizing & Repairing Lip Treatment
Complementary Lines to solve specific skin concerns
Add on
whenever needed or use it regularly to prevent possible skin concerns
Active Results.
Un-Retouched Results.
Enjoy this 6-in-1 multifunctional skincare with color correcting that shows the actual results.
See More
Instantly Feel the Baby-Smooth Skin
Proven by hundreds of reviews, you can feel the amazingly soft skin and see the clear complexion!
Check the Reivews